RITEC announces new product line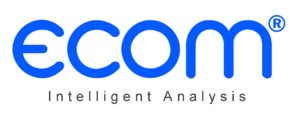 RITEC is pleased to announce that we are now the ECOM distributor for the Northeast.
For over 20 years, ECOM America has been the leading manufacturer of portable emission combustion analyzers. These instruments provide reliable and accurate results for most combustion applications in the market.
ECOM's portable industrial analyzers make emission monitoring fast, accurate, and painless.
This product line includes the following with each analyzer:
Onboard data logging

Save snapshots and engine/boiler information

SD memory card

Averaging over time

Creates a CSV file (Excel readable file)

Free App and basic reporting software

USB connection

Bluetooth connection

Wi-Fi Connection

Compatible with mobile app and PC software
ECOM America also provides rental and leasing programs for analyzers.
Click here to see all of your product options.
Most products available for purchase are eligible for next day shipment.
Our rental analyzers are available for rent in weekly and monthly increments.
Rentals typically ship within 24 hours of order.
To schedule a demo presentation, please click here to contact us.